There have been 770 Formula 1 racers as of 2021. It's every driver's goal to win a race, to travel the world competing for glory in front of millions of spectators, week in and week out. Few drivers will succeed in that accomplishment, and even fewer will join the select club of World Champions.
Read more: Top 10 Tennis Players Of All Time
But a minuscule number go on to become legends. A few number of drivers secure their places in history via heroic rivalry, skill on the track, or other factors.
Learn more about the top 10 drivers in Formula 1 history by reading this. Learn about the greatest Formula 1 drivers, from Niki Lauda's 25 victories to Lewis Hamilton's 99 (and counting).
Niki Lauda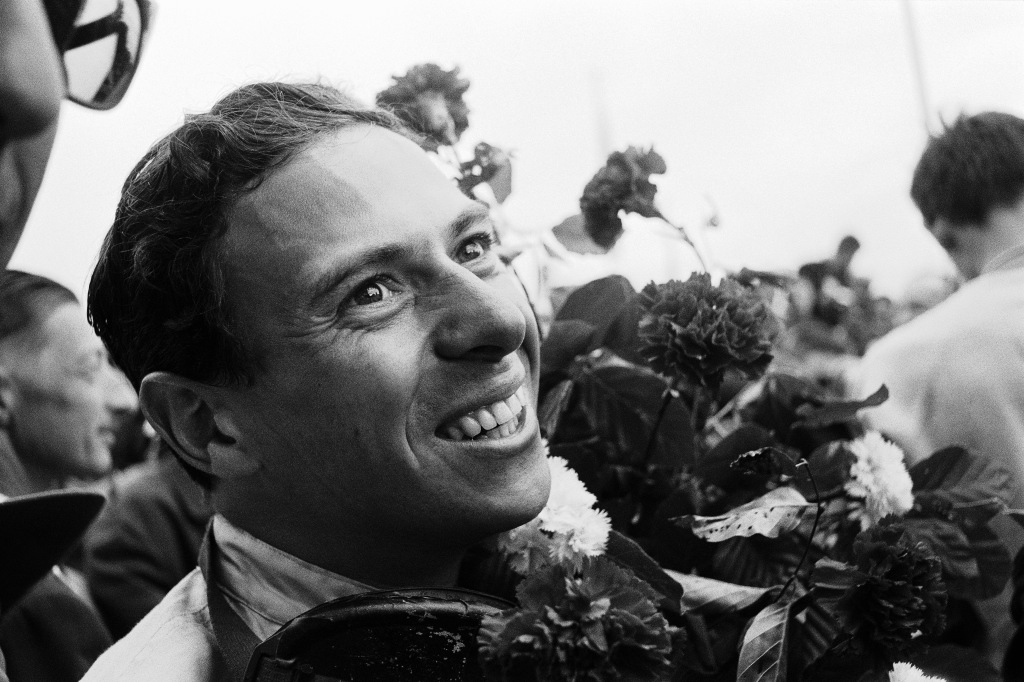 Niki Lauda is unquestionably one of the most motivational drivers to have ever graced the grid, despite being at the lower end of this scale. He hailed from an affluent family, as do most people who can afford to race automobiles, but his parents disapproved of his pastime. He borrowed £30,000 to pay for his entry into a Formula 2 team, and the risk soon paid off. He was promoted to F1 the following year and competed for March.
A young Ferrari that was aiming to recover from a podium-less 1973 season soon recognized his promise. They put their trust in Lauda's abilities, and he reciprocated.
After finishing in second position in the first race and earning his first victory three races later, Lauda set out to become one of the best.
And with his first world championship in 1975, he successfully accomplished that. He won the championship with an amazing Ferrari 312 and an astonishing five victories. His battle with James Hunt intensified in 1976. With six victories and nine podium finishes in his first ten races of the season, Lauda is off to another amazing start. But at the German Grand Prix, Lauda received grave wounds that appeared to be fatal, not to mention the end of his racing career.
Lauda, though, recovered. He only missed two races before making a comeback in Italy, where he finished fourth. He finished the season one point behind Hunt, who won the championship. For good measure, Lauda went on to win the title the following year.
Ten years after his Formula One debut, Lauda won his third championship by edging teammate and rival Alain Prost by a mere half-point, the narrowest margin ever. He continued to be active in Formula 1 and had a significant role in the development of the Mercedes Formula 1 team.
Jim Clark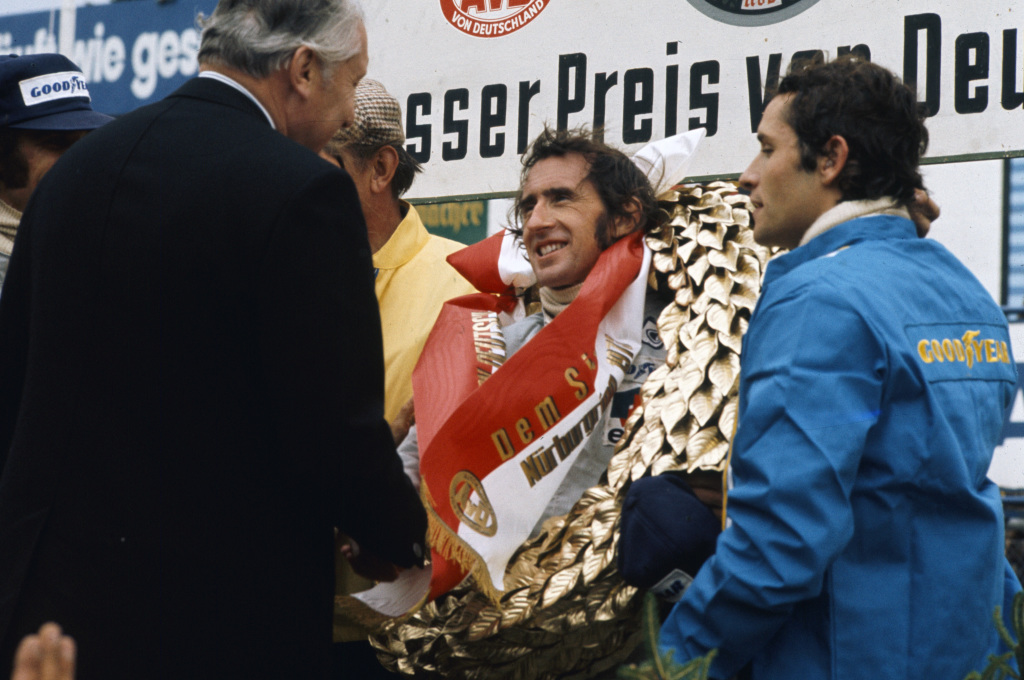 The best driver at the time was a Scot named Jim Clark. After learning the ropes in neighborhood rallies and Scottish hill climbs, he started racing in 1960. Later, he made his Formula One debut for Lotus at the Dutch Grand Prix in Zandvoort in the middle of the 1960 season. Later that year, he made another appearance at the Belgian Grand Prix, where Chris Bristow and Alan Stacey perished in the competition. Clark acknowledged that he was driving "scared stiff" the entire race despite coming in fifth.
In a memorable 1963 season, he won his first drivers' title. He won seven out of the ten races that season, tying the previous winning record set by Alain Prost in 1984 with seven victories. In an almost equally successful 1965 season, in which he won six of the first seven races, he won his second title. He only lost the Monaco Grand Prix because he opted to take first place in the Indianapolis 500.
Clark had a fairly remarkable career, winning 25 races out of 72 starts and earning 33 pole positions. He won the Indy 500, finished third at Le Mans, and even competed in American NASCAR races. However, a fatal accident that occurred during a Formula 2 race ended his career.
Jackie Stewart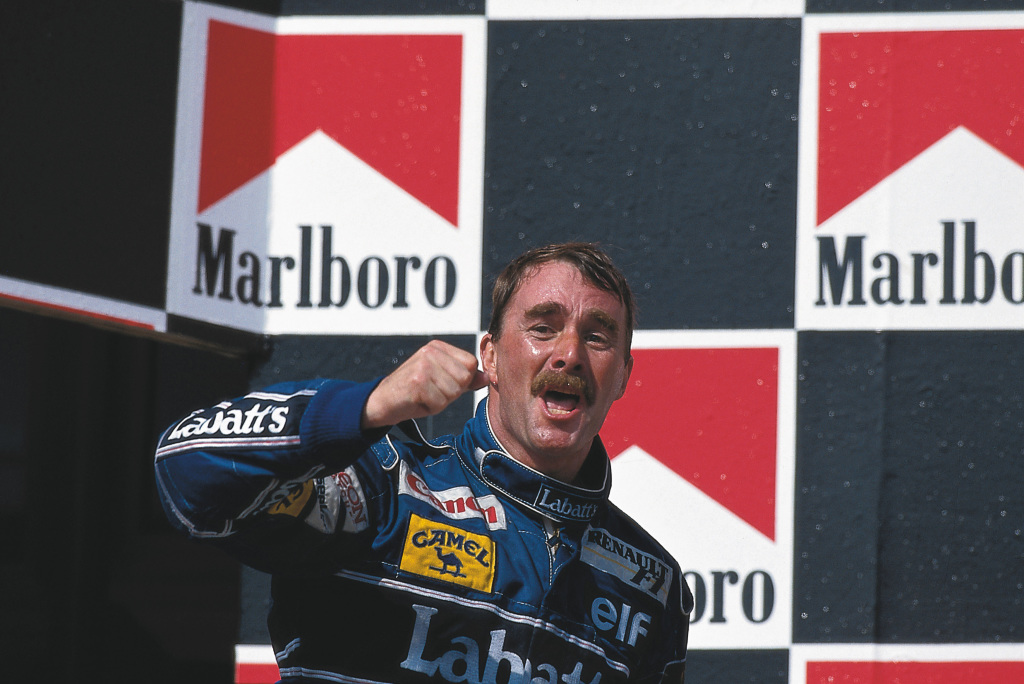 Sir Jackie Stewart is a Scottish legend who still competes in Formula 1. He is an important member of the grid. And one that is difficult to overlook, typically dressed in eye-catching Stewart tartan.
Stewart, a natural racer, watched his father compete on motorcycles during his adolescent years while his older brother Jimmy raced in the 1953 British Grand Prix. Jackie eventually made his Formula 1 debut in 1965, and he had excellent results. He finished third in the championship as a rookie, with five podium finishes, including his first victory in Italy.
He improved after switching to Matra in 1968, placing in second in the standings before winning the drivers' championship the following year. His 1970 move to Tyrell was successful as well; the squad won six games and he won the championship in his second season.
Stewart would exit the Formula 1 in grand fashion during his final campaign. Stewart and Emerson Fittipaldi shared the victories in the first six races of the season's first half, but Stewart kept up his form and won the championship.
His legacy in motorsport increased dramatically after his retirement. After witnessing friends in the paddock lose their life, including the aforementioned Clark, he concentrated on making racing safer. He advocated for full-face helmets, seat belt law reform, and racing boycotts. Regardless of whether he is successful, his efforts have improved motorsport.
Nigel Mansell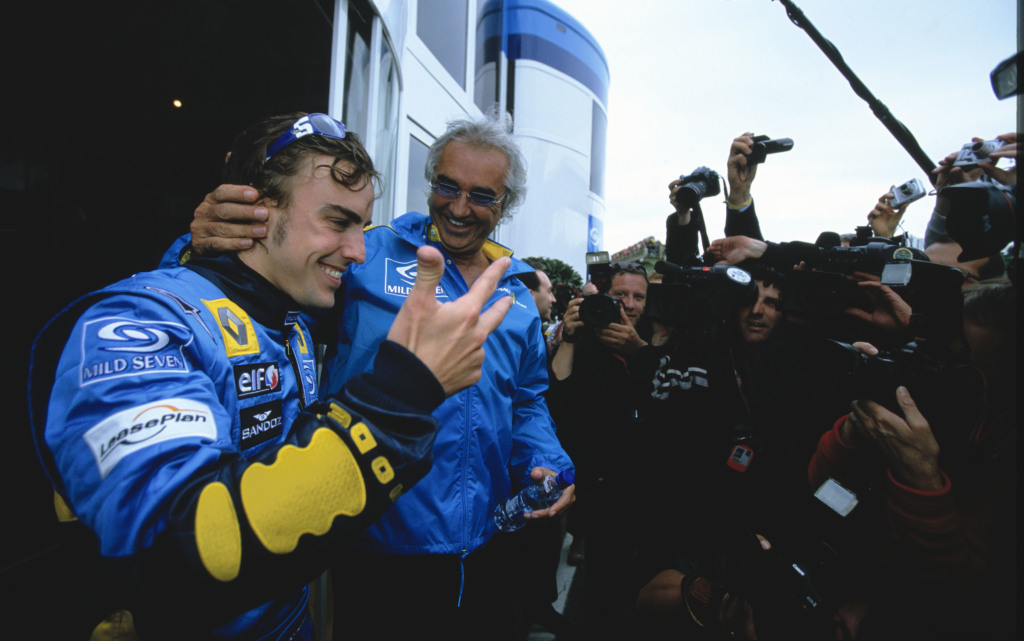 If Nigel Mansell's racing career can be summed up in one word, it would be "determination." Son of an engineer, he was raised in Birmingham, United Kingdom. Like many others on this list, he was successful in karting, but his family opposed of his transition to open-wheel Formula racing. His career in the junior levels was extremely successful, but it nearly came to an end when he injured his neck in an accident at Brands Hatch. Doctors warned him that he would never again be able to drive and that he was in danger of losing the use of his limbs.
Right, I see. Mansell started competing for Lotus in 1980 and earned a few podium finishes. He did create one of the most memorable moments in Formula 1. He experienced gearbox issues and broke down during the final few corners of the hot Dallas Grand Prix in 1984. However, Mansell pushed his car while exiting the cockpit with his customary unyielding energy, ultimately falling in the Texas sun. But it wasn't all for nothing, as Frank Williams noticed him.
He had success with the Oxfordshire-based team, often winning races and just missing out on the championship in 1986's penultimate event. After finishing second again in 1987, he caught the attention of Maranello and joined Ferrari.
With a number of underwhelming seasons, Mansell was unable to keep up with his former foe turned comrade Alain Prost. During the 1990 season, he declared his retirement from the sport, but Frank Williams wasn't having any of it.
Mansell was forced to accept the deal he made him, and boy was he glad he didn't. With five successive victories, Mansell had the most spectacular campaign debuts in the 1992 seasons. He dominated, defeating teammate Ricardo Patrese by a wide margin to win the championship after winning three of the following five races. The next year, he turned his attention to America by entering the IndyCar series and winning the title. He was a genuine vintage driver who improved over time.
Fernando Alonso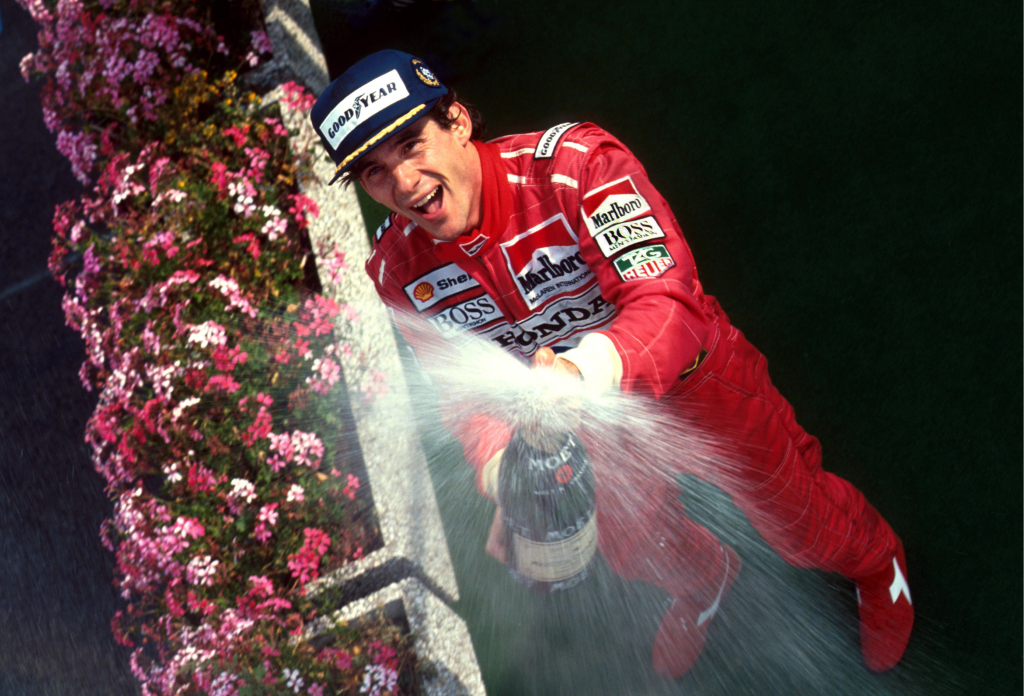 How would you characterize Fernando Alonso? Alonso has developed into one of the sport's seasoned veterans after starting off as a talented and charismatic driver.
His father, an amateur go-kart builder and mineshaft mechanic, gave Fernando and Lorena their first go-kart when he wanted to share a hobby with his kids. Lorena wasn't interested, but Fernando excelled in every situation, even when the family had to race in the rain on slippery tires because they couldn't purchase rainy weather tires.
His early career was affected by these encounters, which ultimately prompted him to accept a seat with Minardi in 2001. After a year of struggling to keep up, Alonso joined Renault and made history in 2005. Alonso became the youngest driver to ever win the championship, snapping Michael Schumacher's string of five consecutive victories. The next year, he set a record by winning back-to-back championships at the age of 19.
His career had good points, but it also had terrible points. During his time at McLaren, he found it difficult to compete with youngster Lewis Hamilton, and three times he narrowly missed capturing a third title with Ferrari.
When he competed for a McLaren team during a slump in 2015–18, it appeared as though his Formula One career would end abruptly.
After quitting the racing in 2018, he went on to double his previous Le Mans victories. Then, in 2021, Alonso unexpectedly made a comeback to the sport, this time with Alpine, the former Renault team where he had had his greatest success. The highlight of his comeback so far occurred at the Hungarian Grand Prix in 2021, when Esteban Ocon's teammate beat a much faster Lewis Hamilton on fresher tyres, giving the newly renamed team their maiden victory. For Alonso, the fight is not yet finished.
Michael Schumacher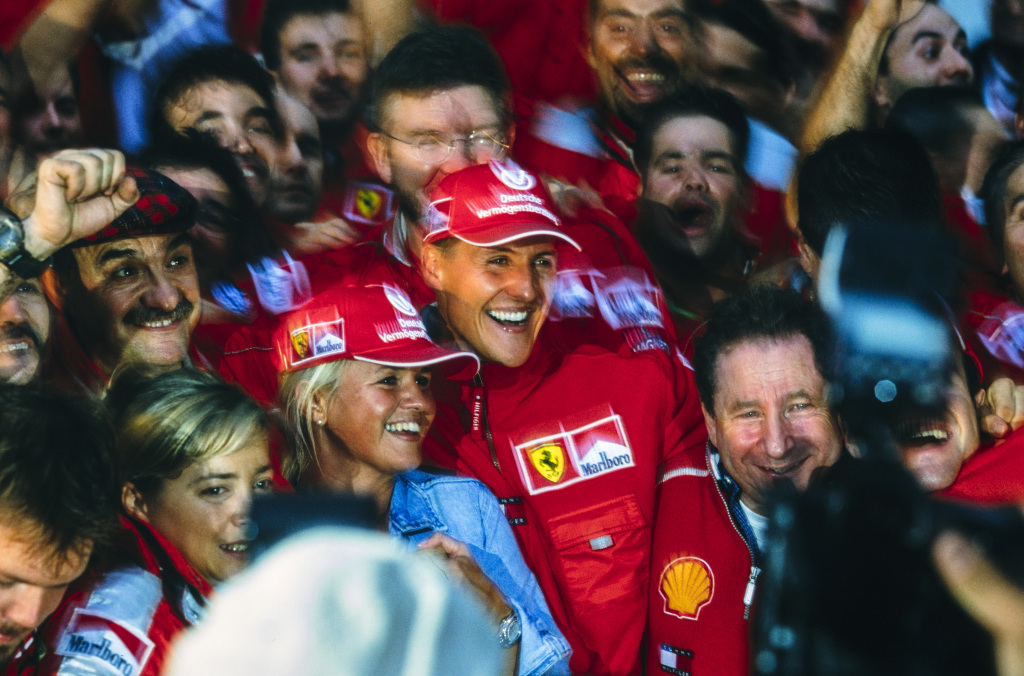 A racer who was once regarded as unbeatable. He will continue to be regarded by many as the best race car driver in history. Speed, attention, daring, good judgment, character, and arrogance made Michael Schumacher the ideal racer.
After Bertrand Gachot was given a two-month prison sentence for attacking a taxi driver, Eddie Jordan gave him a chance at the 1991 Belgian Grand Prix, which marked the beginning of his Formula One career. He competed for the remainder of the season with Benetton, a team he started to develop a relationship with in the early 1990s.
In 1994, Schumacher won his first World Championship with Benetton, defeating Damon Hill of Williams by one point to claim the title. The next year, Schumacher won his second championship after a rematch with the other competitor. Hill did succeed in winning his lone championship in 1996.
Schumacher wasn't without controversy, either. When he attempted to knock Jacques Villeneuve off the track during the season's final race, he was disqualified from the whole 1997 season, making Villeneuve the victor. But that didn't work out. Villeneuve finished in the points despite Schumacher's car having damage.
The German experienced a resounding victory at the turn of the millennium. Schumacher was the man who knew how to wring every last drop of performance from Ferrari's cars, which were light years ahead of the competition. His final season in 2004, when he won 12 of the first 13 Grands Prix with the exception of a retirement in Monaco, may have been his best-ever season.
He stopped racing in 2006, but his return to the grid with Mercedes in 2010 shocked the racing community. He rarely led the field, but he continued to enjoy himself while racing, earning his final podium in the European Grand Prix in 2012. Son Mick Schumacher continues the Schumacher legacy in Formula 1.